Professional Exterior Painting for Your Home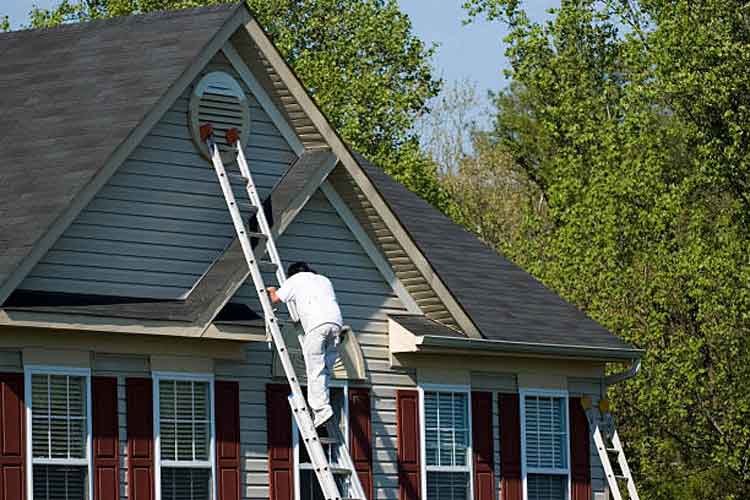 A well-trained exterior painting contractor can be hard to find. The Perfect Wall Painting LLC is proud to be one of the few local companies offering this much-needed service. When you need your home's exterior painted, whether it's due to peeling paint or you simply want to upgrade its curb appeal, we're the painters to rely on. We can paint all exterior surfaces, including wood, aluminum, brick and stone. Contact us today for a free quote.
Benefits of New Exterior Paint
Paint isn't just about a new look. When it comes to exterior painting, the new finish offers several benefits:
Protects your walls from moisture penetration.
Insulates the building, reflecting UV rays.
Adds resale value to the property.
Seals cracks and gaps in aging paint jobs.
How We Handle the Challenges of Exterior Painting
Why is painting an exterior such a challenge for some painters? In this region, especially during the winter months, the job can be difficult due to the extremely cold weather. Sometimes paint will freeze before it has time to set properly.
The Perfect Wall Painting is here for our customers when it comes to home exterior painting. We aren't afraid to tackle the more challenging paint jobs. Whether we need to schedule your paint job for good weather or we're able to perform the job sooner, we know how to give you painting services that will leave your home well-protected and looking great.
Contact Us for a Free Quote
If you're looking for an exterior painting contractor who can do the job correctly, you've found it. The Perfect Wall Painting is available to meet all of your painting needs. Call us today at (973) 634-8618 or fill out the online form to send us a message. We'll be happy to offer a free quote for our services.