Professional Power Washing for Your Home or Business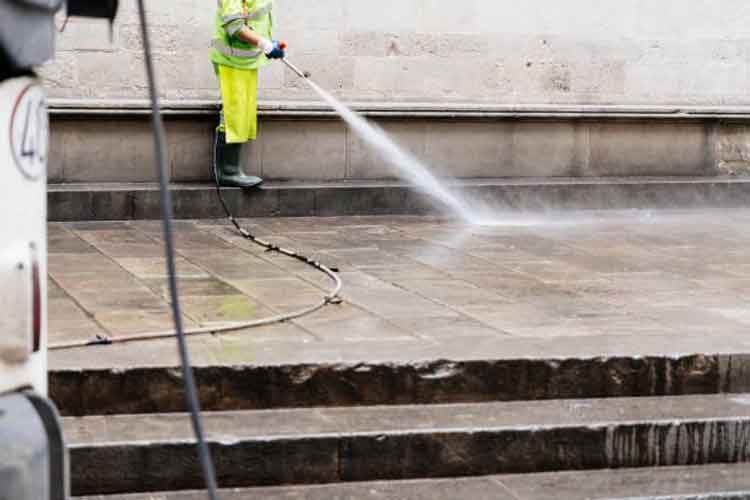 The Perfect Wall Painting LLC offers power washing services for any surface that needs professional cleaning, including both residential and commercial properties. Trust your power washing needs to the pros. Our team has years of experience providing professional power washing services, so you can rest assured we have the training you want when you hire a power washer to clean your property.
Surfaces we power wash include:
Patios & decks
Outdoor walkways
Exterior walls
Driveways
Garages
And more!
No matter what your power washing needs may be, our team can take care of it for you. Get in touch with us today for a free quote.
Why Choose Professional Power Washing vs DIY?
You may be tempted to perform your needed power washing project on your own, and that's fine if you have the skills to handle the equipment correctly. However, due to the heavy-duty power of power washing equipment, we recommend hiring a professional when you're not well-experienced. Untrained power washing can result in harm, not only to the surfaces you're trying to wash, but also to yourself or people around you.
Reasons to hire a professional power washer:
Danger to yourself & others
Risk damage to your property
Save time & money
When you rely on The Perfect Wall Painting to take care of your power washing needs, you can have peace of mind knowing your property is in trained hands. We know how to properly operate professional power washing equipment and we'll clean up your property to make it look like new!
Contact Us for a Free Power Washing Quote
The Perfect Wall Painting would be happy to earn your business and offer you a free quote for our professional power washing services. No job is too big or too small. Call us today at (973) 634-8618 or send us a message through the convenient online form.